Trending
Forex: What Is Price Action ??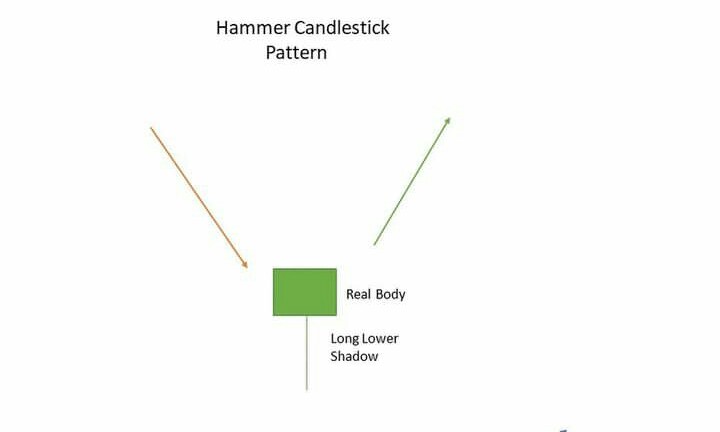 Are you struggling to recognize most powerful candle sticks that turn the market direction?, if your answer is yes. This articles is the right place to understand the working of most powerful candles in short period of time, and make profit in the forex market, stock and synthetic index.
Some traders are curious to know candle stick price action without leaning the core of this candle sticks formation, it has become the most tradable strategy in this industry, however due to the lack of knowledge people are unable to apply this strategy correctly in the forex market and other financial instruments
What to learn in this article
What is price action
How to trade engulfing
How to trade harami
How to trade hammer
Price action techincal analysis
The price action is a method of billable negotiation in the analysis of the basic movements of the price, to generate signals of entry and exit in trades and that stands out for its reliability and for not requiring the use of indicators.
But this doesn't mean that indicators should be throw aside as a useless tool, but in price action you only trade base on what price is doing and what price showing you. That's price action in a nutshell, their are some candle price action pattern that we will learn today in this article and they are very useful in trading more especially when trading pure price action.
Engulfing formation
This is one of the most powerful pattern in price action, it completely turn the market whenever it form, more especially in a key level.
Engulfing candle is a candle that occur during an uptrend or downtrend in which the last candle is completely cover the body of previous one.
For example, in Downtrend market the bullish candle totally engulfed the bearish candle which will result in changing the market direction from downtrend to uptrend market.
Blow is an image example of bullish engulfing formation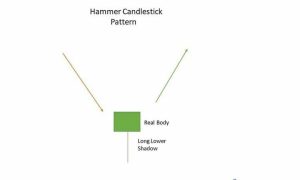 How to trade this pattern?
For an engulfing candle strategy signal during an downtrend, wait until an up candle engulfs a down candle. Enter a long trade as soon as the up candle moves above the opening price (the top of the real body) of the down candle in real-time.
The same thing as uptrend wait untill bearish candle candle covered the body of last bullish candle then go for short as it completely close.
Harami formation
This type of formation, Harami candlestick pattern is frequently used in forex trading to identify trend reversals or extensions.
It consist of downtrend and uptrend movement, it can form in a key level to change the market direction. This is a situation where by the previous candle engulfed the last one.
How to trade harami?
For an Harami candle strategy signal during an downtrend, wait until an up candle engulfs a down candle. Enter a long trade as soon as the up candle engulfed the brearish candle as shown in the photo above.
Hammer formation
hammer is consider as the most Powerful price action that led to a huge reversal in the market.
Just like the price action trading strategies that we have looked at before, the hammer candlestick is a useful tool for traders, It tell the story about the price rejection from a certain level.
Below is the image example of this candle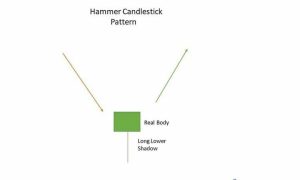 How to trade hammer?
Open the trade as soon as the hammer is formed and wait for the potential reversal to start. Mostly this pattern occur at key level and it cause a very huge reversal in anything tradable market.
From this article I'm confident that if you you apply this correctly you will be able to get profit and stop blowing your account.