Trending
Biography Of: Yiell Dee N shedoskii And Profile
Full Name :Shedrack John and Philip John
Yiell Dee And Shedoskii:They are Nigeria Afro pop singer and songwriter to composed.
Shedrack john professional know by he stage name Shedoskii, And Phillip John professional know by he stage name Yiell Dee.
Yiell Dee And Shedoskii grew up in sanga, kaduna state where the use to attend a street shows.
Shedoskii is a N.C.E holder in geography. From kaduna state college of education Gidan waya.
While Yiell Dee is a senior at mechanical engineer. Later wrong he went to attend university of bauchi (BASU)
• Year We Started Music
We start music at the year 2017 with a song title [Eye on me] that song really give our fans joy…
• Who Inspired Us To Start Music
We get inspired in music when we listen to the song of Wizkid, Davido, Chris brown, e.t.c
• Your Tribe
Ninzom
• Next Project
We are still working on our new EP.
ARTIST PROFILE
ARTIST PROFILE!!!!
YIELL DEE N SHEDOSKII
Phillip John and Shedrack John
Born and raised in Sanga, kaduna, state, They are Musician and Songwriter who began there music career in 2017 And has consistently been serving there Fans/Listeners with Good Music To The Ears.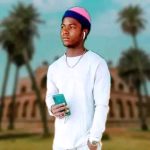 Following there activities in the music industry, Nigeria Singer Yiell Dee N Shedoskii have been up an going,
steadily serving out hit songs for all listeners/fans
The talented singer have alot of songs to there credit which include *Eye on me * featuring one of the best reggae in sanga, (Rap Dee) And currently *Ina kwana* which the recently released and it's making wave within and beyond the borders.
Nonetheless, Yiell Dee N Shedoskii Announces that A New EP would be out soon…
Fans/Listeners please Anticipate